A Local's Guide to: The West Side, Los Angeles
Discover LA's West Side like a local! Check out Father's Office for burgers, Cassia for upscale South Asian cuisine, Proper Hotel for happy hour, Venice Beach for water sports, and Abbot Kinney Boulevard for shopping and dining. Don't miss out on using Kindred to save on accommodation costs.
Lights, camera, action! Los Angeles is home to not only the stars but to many Kindred members. In the city of angels and celebrities, here's how to live it up like one.

Having an actual home to stay in will inspire you to explore the city you are in like a local. If you haven't been on a Los Angeles adventure before, you will not go wrong by staying in the Santa Monica area of town. Los Angeles is a large and sprawling city, and there is much to see and experience in the city. But the west side offers the most fun, beauty, and entertainment.

Here is a local guide to some of the sweetest spots in Los Angeles:

1. Father's Office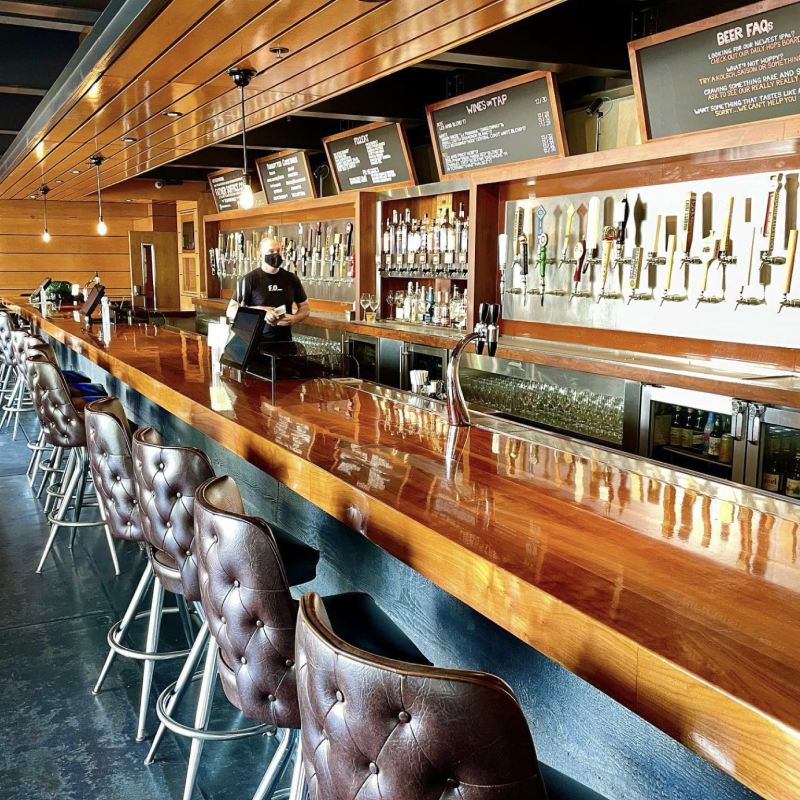 Anyone who's looking for a full day of adventure knows how important a good lunch is. Too long of a wait or food too bland can bring out the worst in people, aka being hangry. Which is so not what vacation is for.
That's where Father's Office comes to play. This burger joint has been around since 1953, and boy, have they nailed the perfect burger. The Office Burger, their signature dish, features a mouthwatering combination of caramelized onions, applewood bacon, Maytag blue, and arugula, with no substitutions allowed. As scary as that might sound, trust them - there's a reason they've been a hit since the '50s. Finish off the meal with some sweet potato fries, and you'll be golden.

2. Cassia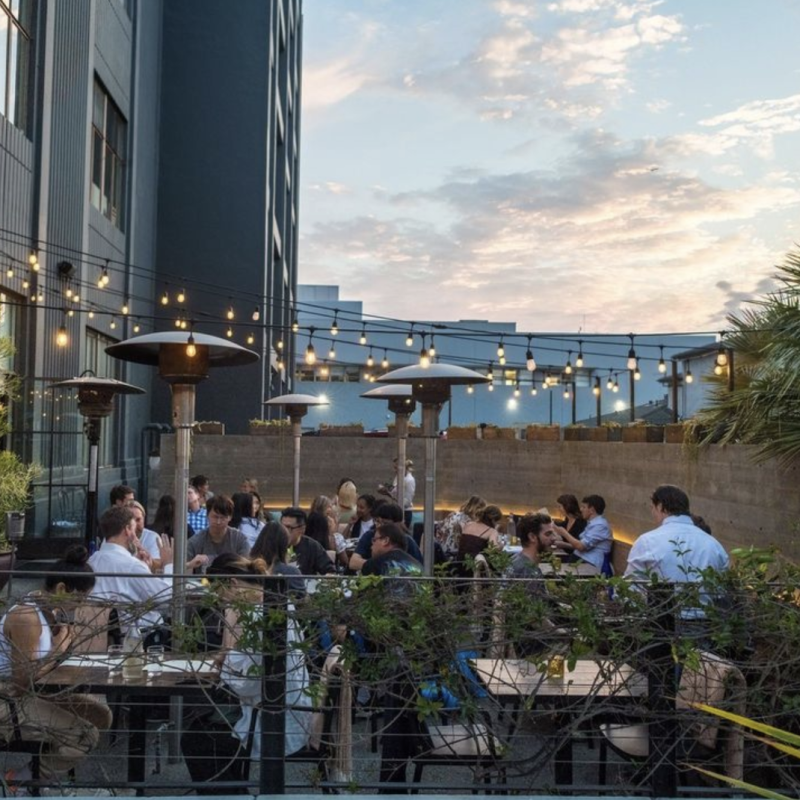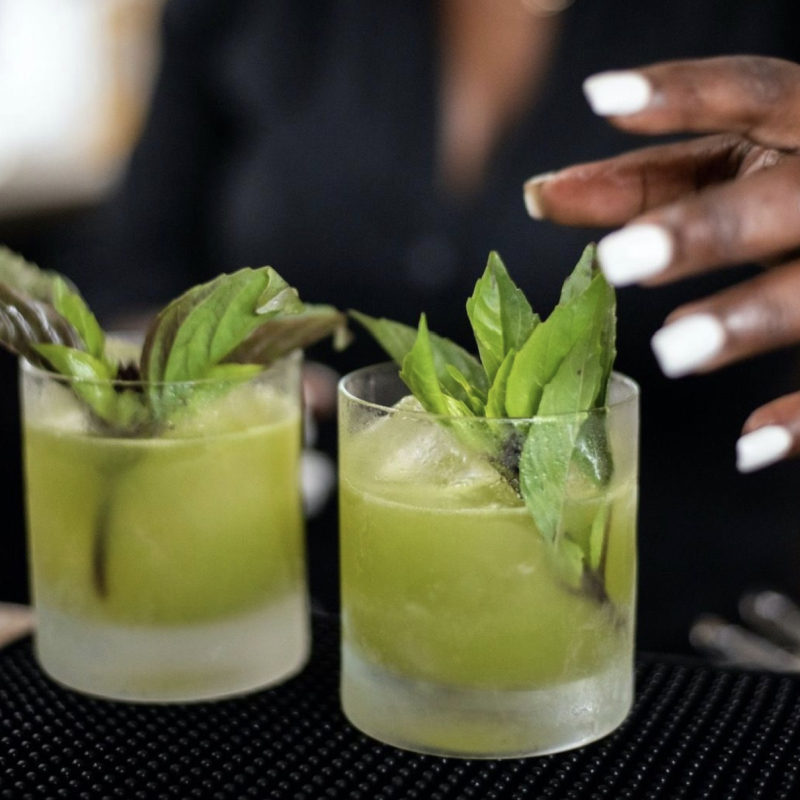 This upscale restaurant specializes in South Asian cuisine and serves some of the best that Los Angeles has to offer. String lights and swaying palm trees on the outdoor patio set the mood for a night to remember.
The menu plays with sweet and salty flavors, with each item more delicious than the last. From street-inspired dishes like kaya toast to Vietnamese-style pot au feu, you're sure to leave satisfied.
3. Proper Hotel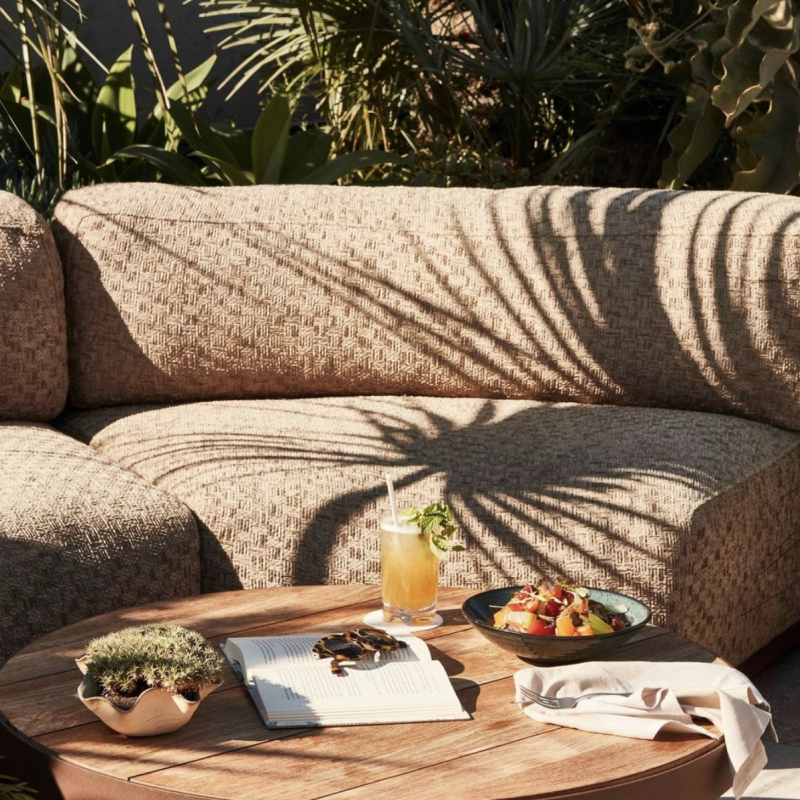 The perfect night starts with a perfect happy hour. In West Los Angeles, Proper Hotel is the place to go for delicious drinks and a chill, relaxing vibe. This venue has an indoor-outdoor rooftop bistro and beach-inspired lounge with ocean views. Or, you can go to the Calabra Rooftop, an elevated rooftop restaurant and bar where organic wines, seasonal cocktails, and small-batch spirits are served.

4. Venice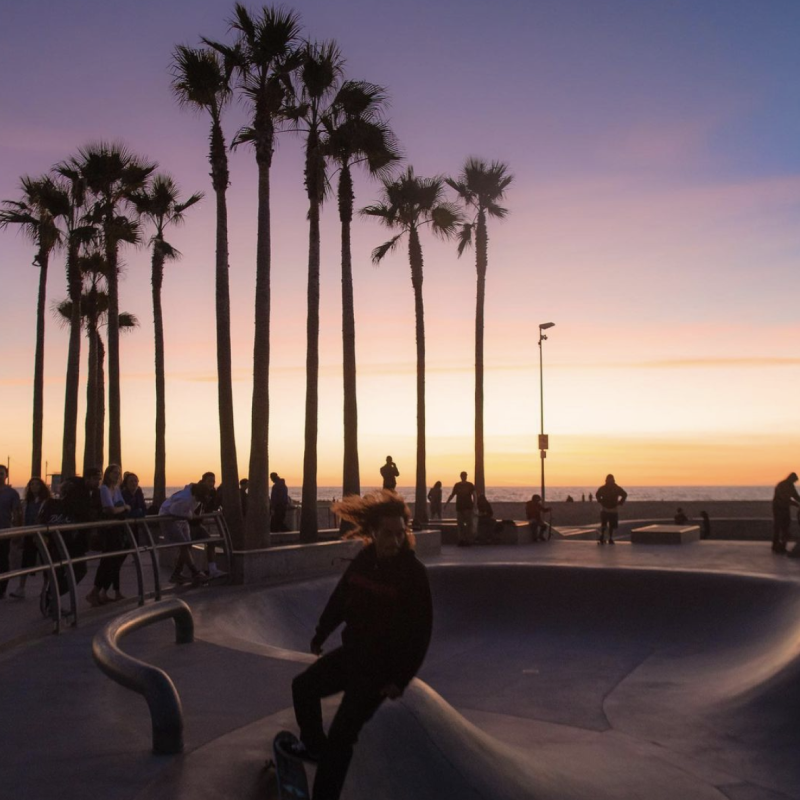 What's a trip to California without a stop at the beach? The calming sea breeze and lapping waves are perfect for a casual walk on the shore or to catch a wave. Surfing, swimming, kayaking, paddleboarding and even body surfing, if water sports are what you crave there's no better place to dive in (literally). Venice Beach is synonymous with the bohemian spirit and lifestyle. It is a buzzing beach neighborhood with upscale commercial and residential pockets and a picturesque enclave of canals surrounded by modernist and post-modernist homes.

5. Abbot Kinney Boulevard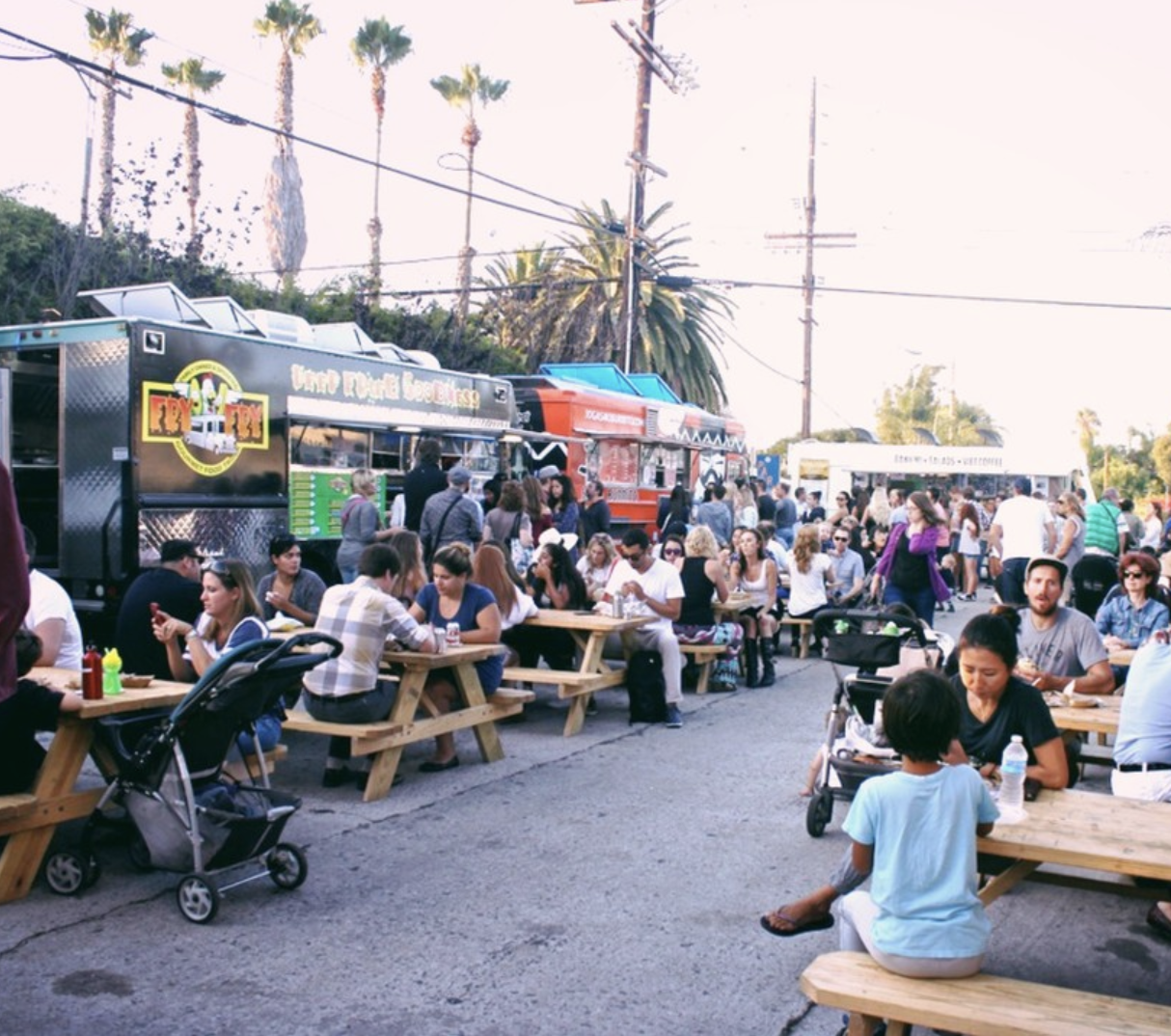 Abbot Kinney Boulevard is the beating heart of the Venice Beach neighborhood. This beach-adjacent street offers a full day of shopping, dining, and people-watching.
Art lovers will enjoy the murals and free-standing street art that graffiti artists have produced since the early 1960s. You can also pop into LA Louvre, one of the best art galleries in the area.
On Saturdays and Sundays at the end of Brooks Ave, hundreds of people gather with drums, shakers, and congas to fill the air with music. People come in the dozens to dance and feed off the energy of these impromptu rhythms. The whole thing usually starts at noon and lasts well into the evening.
Finally, there are the canals. This is a quiet place to stretch your legs and enjoy the calm and pleasant sight of colorful canoes, kayaks, and dinghies passing by.

6. Manhattan Beach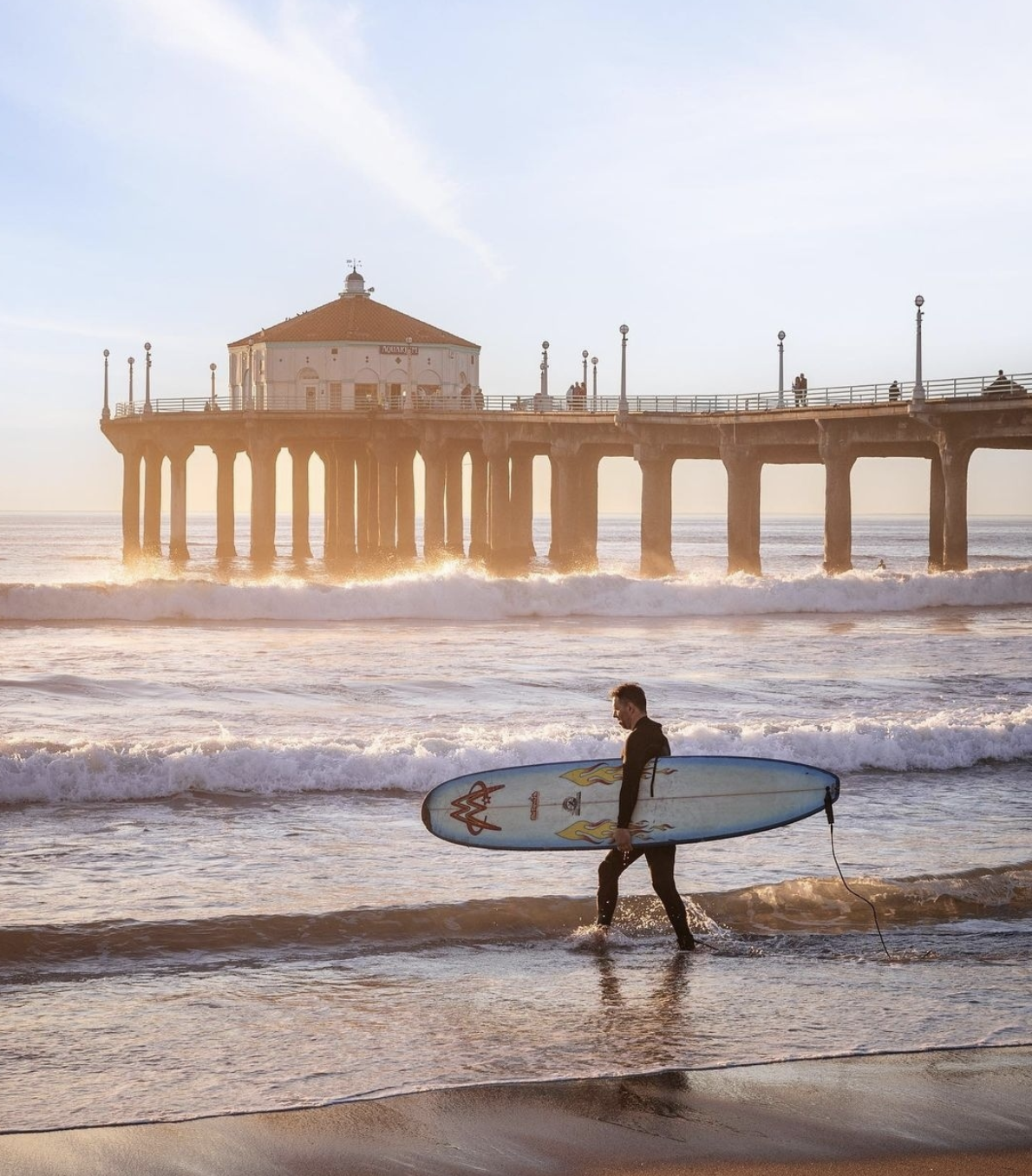 With winding bike paths and sunny skies, this beach was made ready for outdoor enthusiasts and young families. Take the Strand bike path for a closeup of the ocean and enjoy nature's soundtrack of crashing waves! The pier also has an out-of-this-world aquarium filled with beautiful aquatic creatures.


Los Angeles truly offers something for everyone. To maximize your fun and relaxation during the visit, try staying on the city's west side. Check out Kindred to find great homes to stay in for your LA adventure!