What To Do In Brooklyn: A Local's Guide
Discover Brooklyn's best spots with our local guide! From cozy coffee shops to farm-to-table dining and Instagram-worthy photo spots, experience the city like a true local with Kindred's home exchange. Start planning your trip now!
Welcome to our "Like Local" series! One of the best-kept secrets about home-swapping is the ability to truly travel like a local. It's like having a close friend no matter where you travel who can let you know the best places.

When you stay at a Kindred home, hosts provide house guides complete with their top recommendations and are always open to providing any additional insight. But if you're looking for inspiration before you head out, our travel like a local guides are a great resource, and to kick it off we're sharing all the best spots in Brooklyn — New York City's most populous borough and an all-time outstanding travel destination.

Fun fact: did you know that Brooklyn is so massive that if it were its own city, it would be the fourth most populated in the U.S.?
There are hundreds, if not thousands, of reasons you need to visit the so-called "King's County" — from its world-class nightlife and impeccable cuisine to its mix of Dutch, English, and Neoclassical architecture and beautiful views. And let's not forget that some of the best New York-style pizzas can be found and savored in Brooklyn!
1. Make the Hungry Ghost Your Favorite Haunt
When it comes to cozy Brooklyn coffee shops, the Hungry Ghost is unrivaled. All their cafes are spacious, crisp, modern, and have a tinge of Asian influence. These great coffee shops are scattered throughout Brooklyn, although the Park Slope location is one of the most stunning.
2. See Why Brooklynites Are Devoted to Devoción
Meaning "devotion" in Spanish, we think the name is well-deserved. Have a visit to see their devotion and dedication to serving the finest, freshest coffee in New York. The location we recommend is the one at Williamsburg — its exposed brick walls, warm lighting, and rustic furniture create a mesmerizing, cozy atmosphere.
3. Enjoy a Treat (or Two) at Bakeri
One of the best cafes in Brooklyn, from their impeccable coffee to their mouth-watering baked goods, you're guaranteed to love it just like the locals do! There are two locations in Brooklyn — one in Williamsburg and another in Greenpoint.
Pro tip: Try a mouthwatering cinnamon roll if you can get them before they're gone!
4. Take a Few 'gram Snaps at % Arabica
What's travel without travel pictures? Visit % Arabica, the most Instagrammable Brooklyn café. Its stunning modern design and gigantic windows perfectly frame the iconic Brooklyn Bridge and lower Manhattan skyline.
5. Get your Caffeine Fix at Ciao Gloria
Any local guide would recommend the tasty coffee and delicious food. Topped with a comfy and welcoming atmosphere, you can see why this coffee shop is on our list. And now the real reason you shouldn't skip "Ciao Gloria" — they serve all-day breakfast!
6. Try Everything the Brooklyn Way at Emily
A pizza and burger place might seem a bit generic given the uniqueness of your home swapping adventure, but you cannot miss this absolute gem of a Brooklyn restaurant. At Emily, you can experience delicious pizzas, succulent burgers, and crispy chicken wings prepared the Brooklyn way.
7. Enjoy the Best of Farm-to-Table Dining at Olmsted
Posh farm-to-table type food in a casual setting at a stunningly affordable price. We highly recommend trying the grilled scallops and the carrot crȇpe!
8. Try a Famous Food Fusion at Syko
Half of the menu is Korean, while the other half is Syrian. This represents the cultures of the two friends who run this spot — very wholesome. A spot every good local guide would recommend!
9. Grab a Late-Night Slice at Paulie Gee's
One of the best pizza spots in Brooklyn, offering wood-fired, airy, Neapolitan-style pizza. They have a giant menu of delicious options, including expansive vegan offerings.
10. Try Something New at Williamsburg Smorgasburg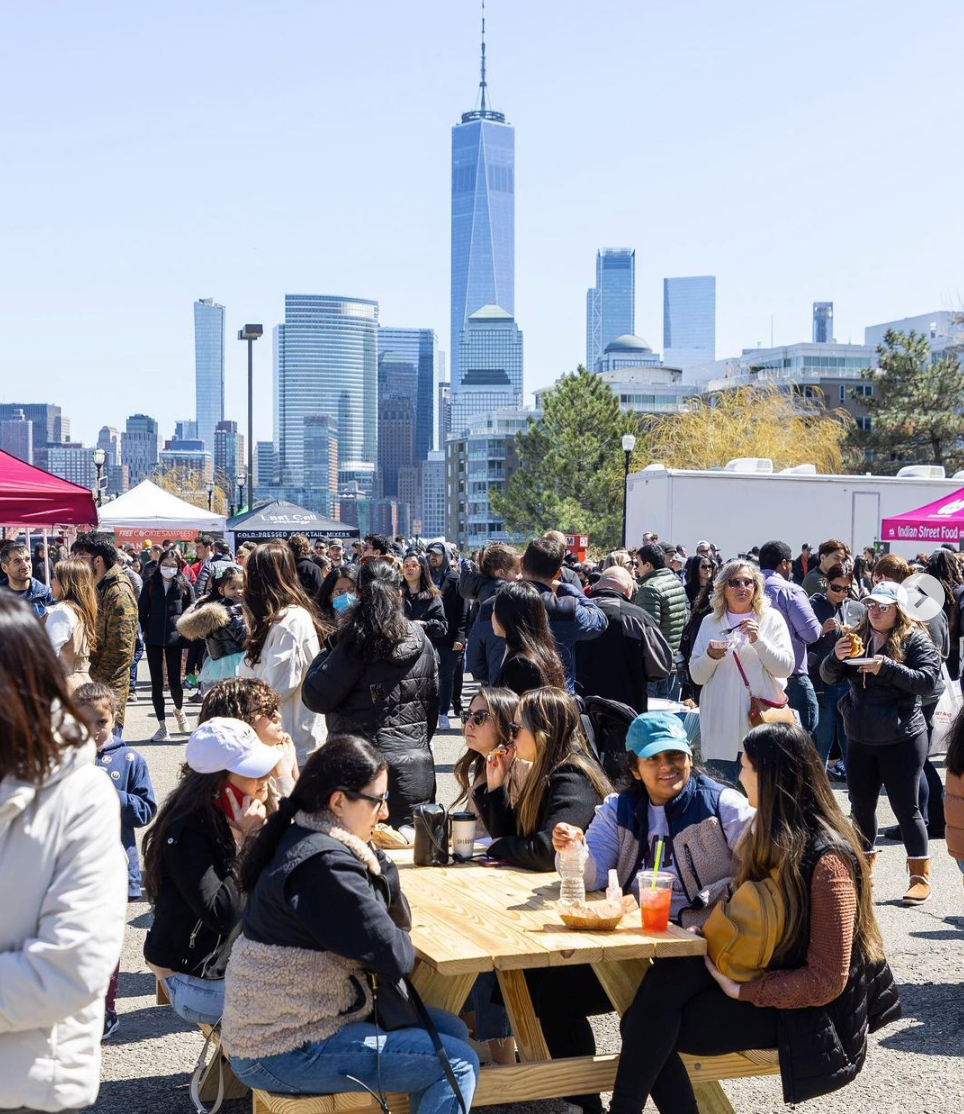 This open-air food market is the largest in the country. If you want to experience cheap, delicious, and varied food like a true local, this should be on your priority list.
New York Home & Apartment Swaps
After you're done exploring, enjoy a great night's rest at a Kindred home. You can find available homes for swap in Brooklyn here or reach out to our concierges at hello@livekindred.com to find your perfect stay. Happy swapping!